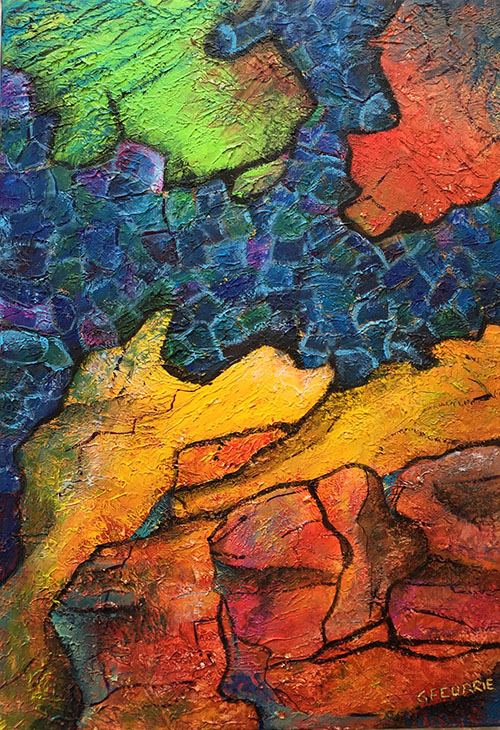 I was experimenting with painting stone and then a river of stones in the blue / green / purple
This painting involved initial layers of warm browns followed by a texture medium. This is followed by 45+ coats of transparent colour and layering. I then paint rock cracks and made some minor adjustments.
This original is for sale and is priced at $500 CDN or about $370 USD.
My paintings can be packaged and shipped all over Canada, the USA and some areas in Europe. We package them properly and then ship insured via Canada Post Express Post. Tracking is included. Shipping costs vary but I can provide a quote and details if required.