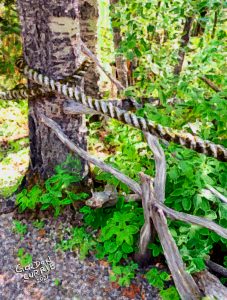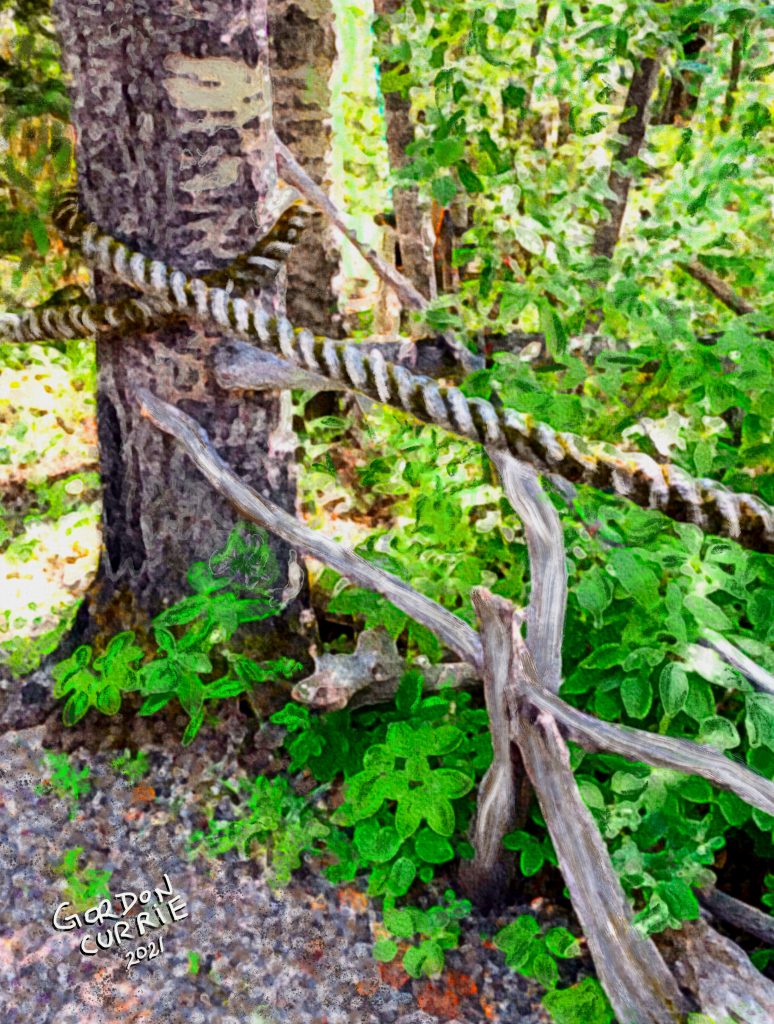 Today as I was updating my website, reviewing my 2022 personal goals, I started assembling ideas for a post. I want to update my blog at least once a week in 2022 if I can manage it. So I thought I would continue with the Frequently Asked Questions theme or "Q and A". So here it goes…
1. Do you make prints or canvas copies of all your art?
Answer: No I do not. I do print some for my own personal collection and do print about 40% of what I create. Of those, currently I am printing most on canvas and then mounted on stretcher bars. I have a large collection of prints on satin, high quality paper that could be framed.
2. When you say you use Reference Images, what does that mean?
Answer: I use a reference image when I do not know how to paint a picture or if I see a picture of my own or a friend that I want to paint. If I paint someone else's picture, I always ask for permission. I then show them the finished painting before posting. If a person does not want me to digitally paint a picture, I do not.
In recent times, I have seen photos on Facebook, Instagram or on a website, and approached the owner. This was the case with the "Greek" themed images I posted. In certain cases, if the photographer will allow me, I will offer prints up for sale. I ONLY do this if they okay it. My goals would be to offer to split the profit with the artist.
3. Do I "Trace" images or "Filter" images in Adobe Photoshop?
Answer: When I was starting out, like many new hobby artists, I would Trace. Bu in the last 3 years, 99.9% are NOT traced. But I can duplicate the image in Procreate (my software on my iPad Pro that I use to create art) and it looks very detailed. I strive to duplicate the image but make different brushstrokes and textures.
Some people have commented they see brushstrokes or "filter marks" if you zoom in. Those marks are created by me with special custom brushes. I can create "digital" brushstrokes that resemble the shadows cast by ridges made brushes. I paint these on a separate layer above the image and then lower the opacity by 96-98%. Its very subtle but it works and adds texture.
4. How do you price your artwork?
Answer: In most cases it depends on the printing costs, the shipping to get printed canvases or paper prints sent to me. I then add a amount for my time (always much less than the actual time I have invested in it). I also based prices on the size of a print or canvas. A 12" x 16" canvas will be much cheaper than a 24" x 20" canvas. One other factor that affects price is how deep the canvas stretcher bars are. They vary from 3/4" to 1.5" depth.
5. Do you still paint Acrylics and Watercolours?
Answer: Yes, but not as much. The challenge is that sitting to paint at a table or in front of an easel, is very sore after 20-30 minutes. When I paint digitally on my iPad, I sit on a chair or couch.
In the last year, I have been experimenting with water colours again, coloured pencils and some paints from England. I have also been experimenting more and more with pen and ink. But I have not released many of these as I need a lot more practice.
In 2022, I hope to do more original watercolour paintings and the create prints. Originals will go for more money but prints will run in the $150-$250 range and be numbered with small print runs (under 200).
6. Do you paint from your own photos?
Answer: Absolutely! I take about 25-250 photos each week, especially when I got to the lake or cabin. I don't paint them all but pick out 5-10% the best ones to paint.
Lately, I have painted digital paintings of other photographers (with permission) as I admire many creative artists. I do not normally paint other artists paintings. But that said, some of my art of landscapes and lakes look alot like other artists paintings. Some of my paintings of the Pine Pass area west of town is a common location for paintings and photographs.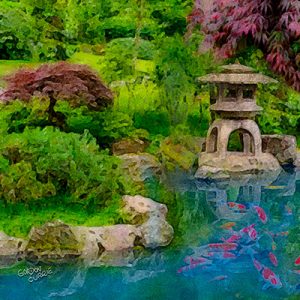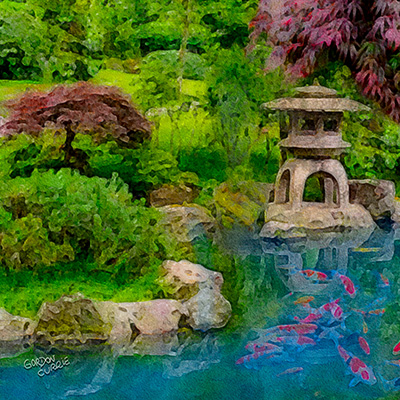 7. Do you paint animal or pet portraits?
Answer: I have in the past for close friends who have lost pets. But I don't do them regularly as they take alot of time. The ones I have done were well received and were fun to paint!
8. Do you use any special tricks in terms of equipment other than iPad and Apple pencil?
Answer: I use special tips made out of a rubber material that makes it less slippery. I also use a protective glass cover over the iPad screen. I have some people use custom stands and mirrors but I don't have these or use them. I am due for a new Apple pencil and wait till I get a new "M1" iPad Pro when I can afford it. I need the largest size iPad Pro, the 12.9" as my vision is not great.
9. Where do you post your pictures and new art?
Answer: I currently post on my blog and website (www.gordoncurrieart.com) as well as my Instagram page (#gordonfcurrie) as well as my Facebook pages. I have been posting on large procreate art groups (public and private) and was able to reach over 200,000 procreate fans. But lately, I have restricted some of my posts on Facebook groups as I have attracted a few "haters" or people who are abusive. It's surprising how many people ask me to upload tutorials or techniques I use. (See next question).
10. Do you offer courses, tips and techniques or books / training?
Answer: This is the question I get asked almost daily! Yes, I am working on all of these.
In terms of Tips and Techniques, I share these all the time on my Facebook page, my blog on my website and on a app that I use (look up VisualTribe app). Many of my Facebook followers like to see art but many are not interested in how I create art. On my blog, I can share more with no restrictions.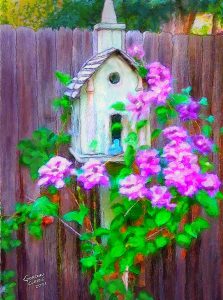 Currently, I am working on some beginner and advanced courses and hope to sell them on various platforms (ex: Teachable, Skillshare etc). But they take alot of work as I want to upload videos and they take a lot of time. Even writing lessons plans in very time intensive.
I love to teach and share how to digitally paint. You use similar techniques as traditional watercolours and acrylics. But the differences are you can undo or redo, cut / copy and paste. This makes a big difference. Also, you can paint in layers and then apply custom effects. Lastly, you can use glazing techniques and custom opacity effects.