August Painting Update! Still Creating Art!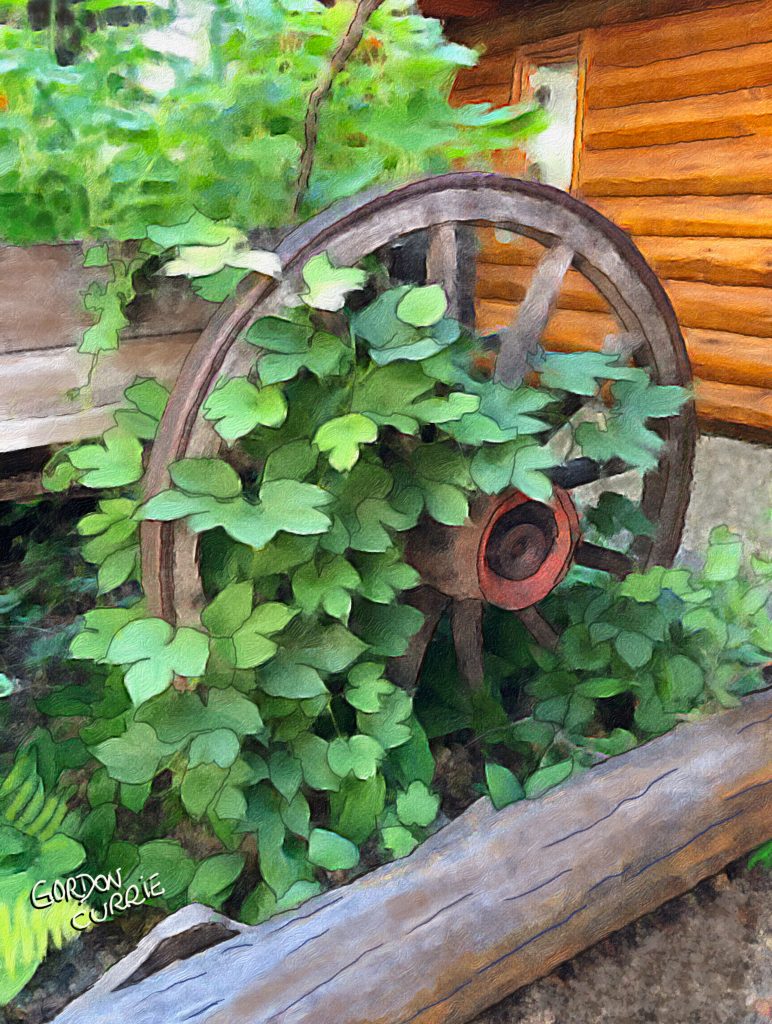 This past few weeks I have been very busy painting and doing all sorts of art. This update will give you an idea of what I have been up to and the direction I am going.
Firstly, I had the pleasure of spending time at Moberly Lake, BC with my wife and two daughters (including TJ, my son in law and Tristan, my grandson). We swam, boated, and painted. I took about 260 pictures at the cabin of ideas to paint including gardens, wagon wheels, log house stuff, and cool rustic western stuff we have collected. I will have lots of paintings to do based on my photos ideas.
My images gathered will be used in both Digital Paintings, Acrylic Paintings, and soon some more Watercolours. I want to get back to painting watercolours and particularly gardens. I also have been working with some sketchbooks and creating some pen and ink work that I want to colour with watercolour ink.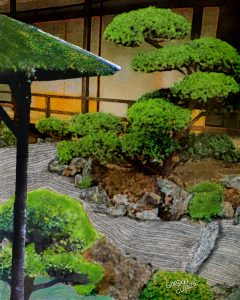 One area I really like studying and reading about is Urban Sketching. I want to do some sketching outside, before the fall, and then paint using watercolours. I follow a number of UK artists that create artwork and Urban Sketches. You might ask, "what is an urban sketch". It's a drawing or sketch usually done on location or from a reference picture. It is used to recreate places you travel to. I have studied it and like that it less about accurate drawings and more about loosely sketching what you see in urban settings ( like cities, towns) and includes sketches of people walking or in parks. They are not photographic images and I took a bunch of photos during my last trip to Victoria and the Island.
I am experimenting more and more with Gouache paint (its non-translucent watercolour paint), inks and fine tip pens. I am also using sketchbooks for ideas and trying to create a group of images in sketchbooks I can paint over the fall and winter.
My goal this month and next is to start selling and promoting my art more and more to cover costs and eventually supplement my income. Although I am on disability, I would like to one day transition to making some income from my art to cover art expenses and maybe travel to shoot pictures. Right now my health is up and down and lately I have been fighting dizziness and some balance issues. This is partly why I am doing a blend of digital art and drawing along with painting canvases. Painting a canvas takes a lot of time and my back hurts sometimes, so I do the art I can physically handle that day.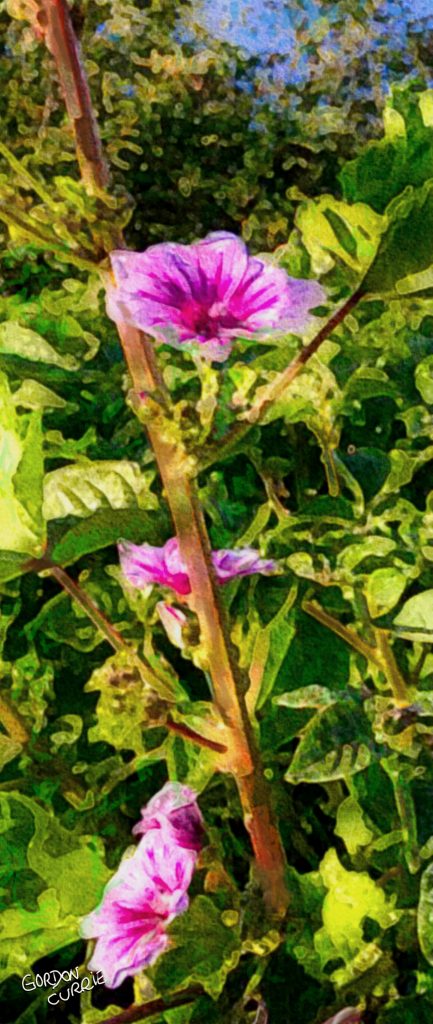 On the topic of art, I tried to paint or draw daily as much for the practice but to help me stay positive. This past few years of being out of work, fighting with insurance companies over my disability, handling being down, and struggling at times with my heath takes a lot out of a person. I am not complaining but I want to be honest. I can't hide the fact some days I struggle to get up in the morning, I fight vertigo and pain in my legs and feet. Diabetes, although controlled, has left me with minimal feeling in my feet. So walking is a challenge at times.
On a more positive direction, I am hoping to start to help my wife with the yard work this month. I was able to cut the grass this past few days (took me 3 hrs to cut the front) but I rested 2-3 times. I also am saving up for a newer Apple iPad Pro with the new A12 chip. It will have more memory and I have had my current iPad Pro for about 3 years. Just need to sell more art and market me more. The 25 months of covid did not help me as I could not do public displays without health risks. Now that I am vaccinated and we are seeing restrictions slow down, I hope to do more.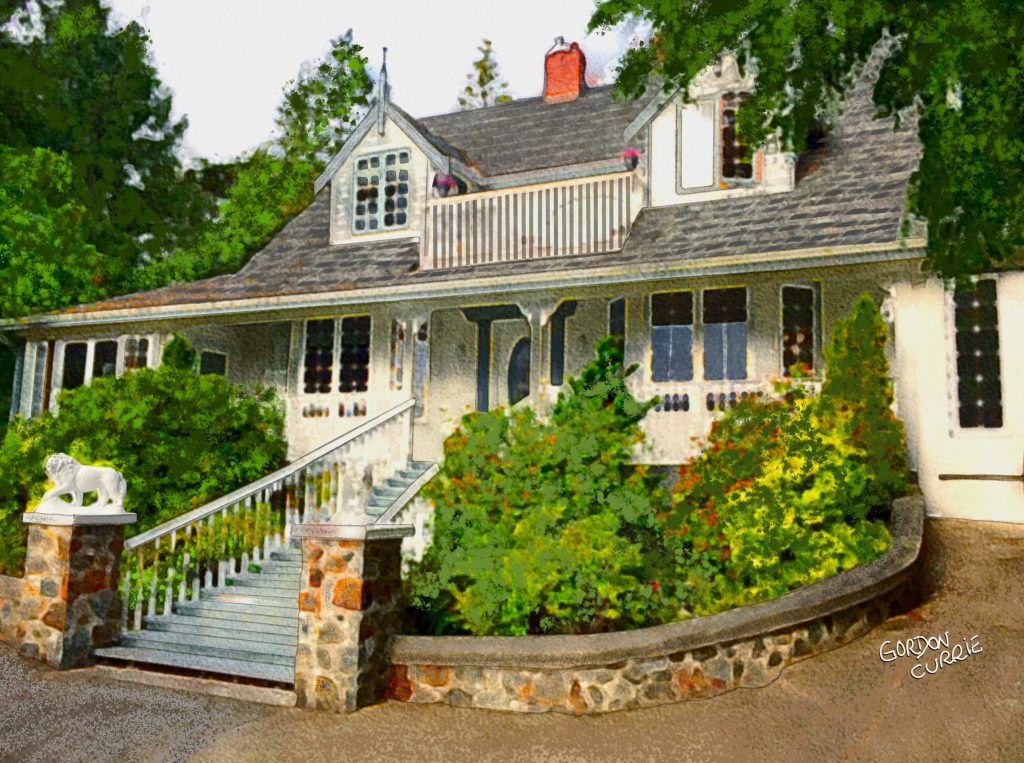 In closing, watch for more art on Facebook posts and Instagram (you can follow me at #gordonfcurrie ). I also hope to post once every 10 days on this blog if I am able to.
All the best! Enjoy what's left of summer and stay safe with all the fires and smoke!
Gordon Currie
Ps. The painting on the right >>> of the garden flowers was taken from a friend's garden (Judi McGowan) and I was very inspired to paint it as an experiment. Thanks to Jui for letting me paint it.
The picture below was created from a few pictures of a Bed and Breakfast I stayed at in North Saanich on Vancouver Island 3 years ago at my daughter's wedding. It was beautiful, so I had to paint it.