Misc. Blog Post About My Art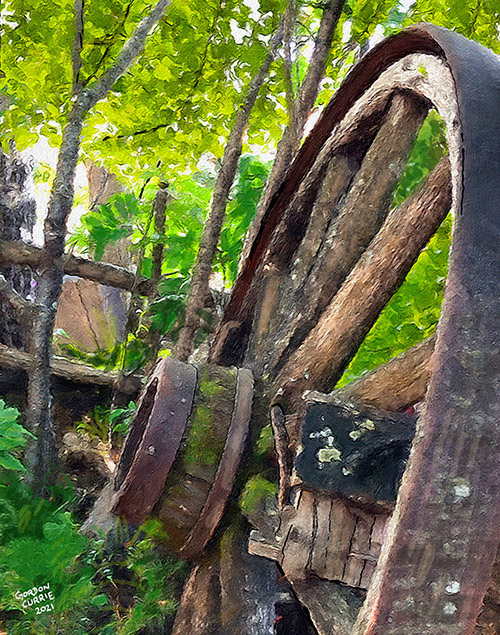 This blog post is some random thoughts / notes I have been making this past few days. I thought I might share.
I post a lot of my art on Facebook and I have about 800 subscribers currently. Additionally, I post to about 5 FaceBook Procreate groups, that probably haver close to 70-80 thousand members.  I also post on my Instagram account (#GordonFCurrie).
This past few months, I am seeing more and more people sending me direct messages to post on Online Gallery's for exposure. The problem is they want me to pay them fees for exposure. The reality is they basically link out to artists around the globe and try to monetize (make money) from my art. They might generate likes but most are from robots or people in small countries who are paid to like posts and don't really care if I paint. I don't want to fall into this trap. Its not honest.
I am also seeing more and more people sending me direct messages wanting to explain how I created the art. They want FREE tutorials, posting of screen recordings. I did this a few times and the videos were stolen and used to sell by someone overseas. Using my art.
So, the simple answer is I am saving my training notes, my creation videos and hope to launch a new course on digital painting in 2022 that will reveal my digital painting secrets. I don't paint for money, but I am on a limited disability income and hope to subsidize my income one day to cover expenses. I need to budget for a new M1 iPad Pro as my is getting old. The plan is to make it affordable but I don't wish to give it all away. Likes and comments don't pay bills.  That's the sad reality today.
In 2022, I want to step up my game and start selling prints or canvases of my art. It will take a lot of expense and time. I have a lot of prints and painting canvases ready to go now, but this past few months I have tried to deal with health issues first. I do not want to put on a huge display and risk getting Covid or a variant. But between selling prints and teaching a little course in the new year…. Well, that's what I am hoping for.
The other side effect is about 98% of my art fans love my art. But that 2% of haters are very critical of my techniques and feel I should explain every step on how I create my art. Rather than advise how realistic the art looks, they assume I copied it.  I guess I just need to ignore them. But its frustrating at times.
I do create realistic art, but it takes hours for me to create. I usually can't sit for more than 20-30 minutes without a break. Some of my techniques utilize 1-2 programs. I use Photoshop sometimes to mockup or bash together ideas and that makes people pissed off. I have no sight in my right eye and I am legally vision impaired. I use some programs to get the effects I want. But 95% is done manually painting with an Apple pencil on my iPad, not a computer using filters.
I paint for me and need to always focus on the enjoyment of painting and be positive. I have digitally painted for 30 years and the last 5 in Procreate. I am on the Beta program of newer versions of Procreate so I get to experiment a lot. My point being, I have spent hundreds of hours painting digitally but also in watercolours and acrylics. So, a person starts to improve and I think I am getting better at it. Anyway, no more complaining. Thanks for listening.