Recent Painting — The Japanese Sentinel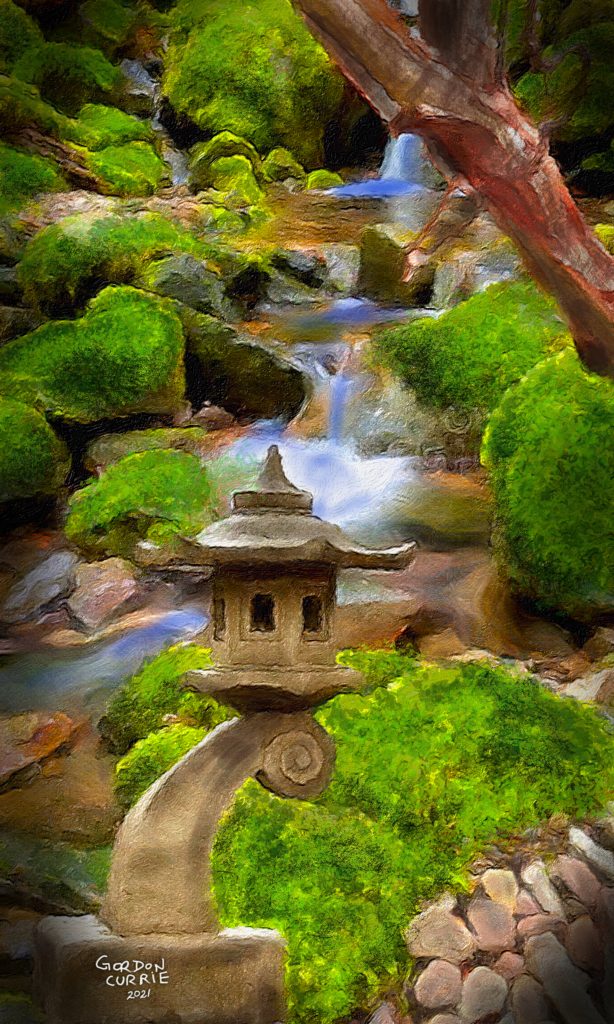 "The Japanese Sentinel"

This digital painting started as a concept idea I had of a stream in Japan, watched over by a stone monument. I used a couple photos for reference. Created in Procreate 5.2 and with the Apple pencil, it used about 14 brushes, 16 layers and 13-15 hours work.

Japanese gardens are one of my favourite themes to paint. The lush foliage, the combination of stone, waterfalls, moss, trees and twisted tree trunks and bark make them fun to paint.

The Sentinel I based this on was on the stone monument but I added the tree above it as a last minute addition to balance the painting. The tree was based on a picture I took of an Arbutus tree from my hometown of Victoria, BC. The waterfall was placed on purpose to flow from top right diagonally across the image but tie-in with the stone monument.