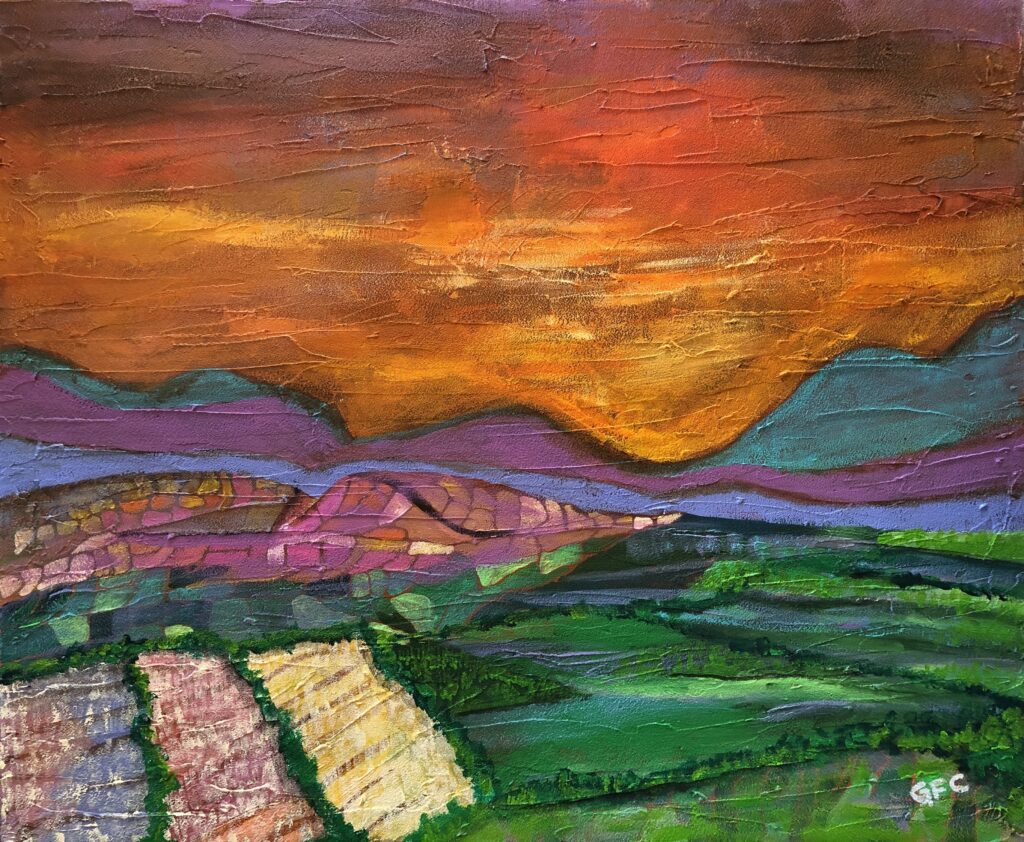 Well, after a busy 6 months, I needed to provide an update to my collectors, clients and misc fans.
1) As some of you may know, I have had some more frustrating health issues.  The main one is I am totally blind in my right eye from a stroke.   But I am getting some of my vision back. But its not lining up with my once good eye, the left one. It's giving me some vertigo and makes me a bit dis oriented.
2) I have been very busy painting both Acrylics, Watercolours and Digital paintings. During May and Most of June, I have been painting during the week (daily about 4-6 hrs) as well as weekends. I am generating a lot of new work in various themes: Gardens, Steampunk, Architecture, Pets and a lot of scenes of Western art from our lake property.
3) Art Marketing — I have been trying to promote my art all over and although I have the experience,  Covid did not help me. I had a few places to display work and it went away. I do alot of promotions online but I like to meet people who can ask questions and see my art in person.
I market on Social media but for many posts, I get lots of likes and positive comments, but not always sales. I hope to talk to some realtors in town and ask them if they would consider my art as gifts to clients / people listing and selling their homes / properties.
4) Over the last 5-6 months I have explored some abstract themes as well.  I can create almost any art but I stay within certain boundaries. My garden art and Japanese garden themes is popular. The architecture from Europe is popular and the Steampunk / Victoria themed art is popular in Europe and the Scandinavian countries.
Growing up on the Westcoast of Vancouver Island and Victoria allows me to paint marinas, boats and the Gulf Islands (both from memory and pictures I take.
5) Also in my home studio, I have a larges collection of digital prints that I had done. Many before Covid broke out. It's hard as I don't have a lot of walk-in traffic coming over, although this is changing as Covid starts to go away. They vary from Garden scenes, architecture and buildings.  I am going to upload a bunch to social media this week. So watch for updates.
This summer I hope to paint more outside / plain air as they call it. I will also paint at Moberly Lake while my wife / kids / grand kids enjoy the summer as well.  We are spending lots of time in our yard while the weather holds.  Just cutting the grass is a 3-4 hour project. The Art creation will go on! Watch the site for new pictures!