Here are two digital watercolours I created over the past 3 weeks. Both were created in Procreate 5X and using an Apple pencil. Each image took about 10 hours of work, I used a number of brushes (most are paid brushes I have bought.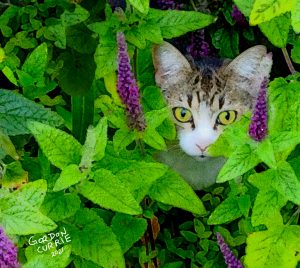 My iPad Pro is the 12.9 version. My Apple pencil is first generation. If I sell more art, once the Covid health problem goes away, I hope to buy a newer iPad. For now, my current one will do.
I used a couple of reference images for the Garden Kitty picture. It was an experiment in foliage painting. I have done many pet portraits so creating and painting pets is getting easier.
The Tree Ropes and Summer Foliage painting was done on location at our family cabin at Moberly Lake, BC. It was done on the back of our property about 3 weeks ago while staying at the lake for the weekend. Its a really cool ships rope from the coast, wrapped around the tree to prevent people walking into the garden. I placed driftwood against it as a fence to repel deer walking through.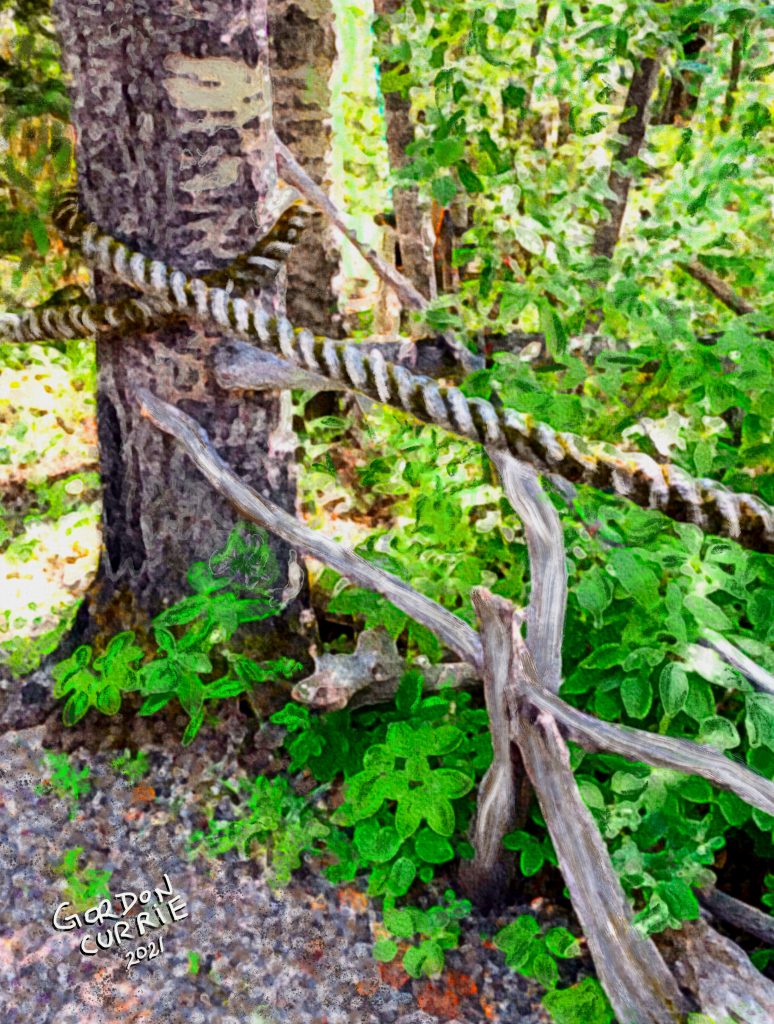 I may make some prints of the Tree Ropes image on canvas if anyone is interested. The Garden Kitty painting was created using a reference image, that I am waiting for permission to use. I drew the image from 3 different pictures (for inspiration) and is is not a photo, but a digital drawing I created.
** Occasionally, people write me and ask if its a photo. Its not, but with over 4000 different brushes I use in Procreate, I can get some really photographic looking art. Its part of my "style".
I took a series of 250+ images at Moberly Lake with about 50 I would like to paint digitally and about 20 using acrylics and watercolours. So watch this website for more art. I paint 2-4 hrs a day if I can (depends on my health and dizziness / vertigo).
Have a great week!
Gordon